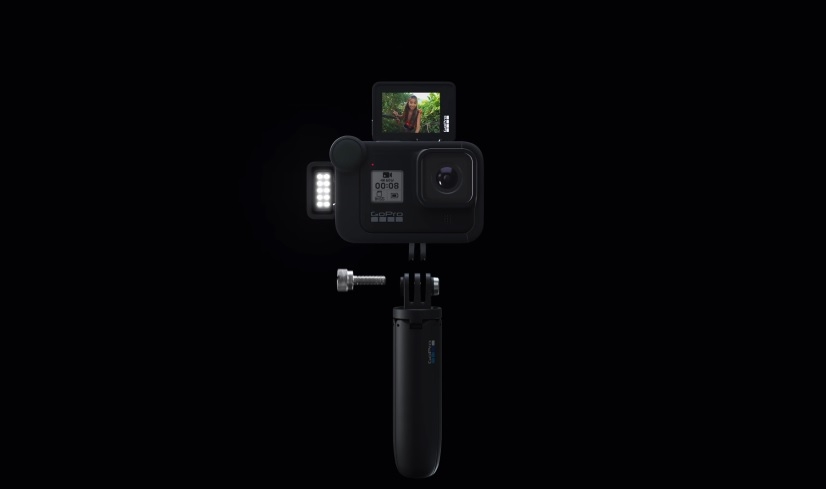 The Hero 8 Black launches are not over for this year yet as GoPro finally made the Light Mod available for purchase, as promised, before the year ends. Meanwhile, action camera fans should be on the lookout for the release of the Media Mod and the Display Mod in early 2020.
GoPro Hero 8 Black Light Mod accessory specs, price, compatibility
GoPro announced the Hero 8 Black last fall along with three new accessories that are promised to make the use of the newest action camera a more pleasant experience. The three items announced are the Light Mod, Media Mod, and Display Mod that has been designated with different release dates.
The first to go live in the GoPro online store is the Light Mod that can now be purchased for $49.99. The Light Mod is not an exclusive accessory for the latest action camera. It can be used by itself with other smartphones and cameras or with other GoPro mounts. It then makes sense why the company would want the Light Mod's sales to keep rolling first. It should be noted, though, that to set it up as a built-in Hero 8 Black accessory, users will need the Media Mod that is not available yet.
The Light Mod is packed with up to 200 lumens, and it is waterproof to 10-meter deep waters. The Hero 8 Black accessory has a built-in and rechargeable battery that is promised to run for up to six hours.
GoPro Hero 8 Black accessories: Media Mod, Display Mod specs, and release dates
Hero 8 Black fans have more things to look forward to in 2020. Pre-orders for the Media Mod is confirmed to go live sometime in January 2020 for $79.99. The Media Mod practically serves as a hub for other accessories to be attached to the Hero 8 Black. But it also has built-in features such as a directional mic, a 3.5mm port for external mics, and two cold-shoe mounts for other attachments like the Light Mod and LCD screens. Users can also check out their photos or videos right after they capture them through the Media Mod's HDMI-out port.
Last of the three to be released is the Display Mod with pre-orders opening in February 2020 and will also cost $79.99. It might be more appealing to vloggers as it would help them make sure they are capturing their adventures in the right frame. It comes with a 2-inch screen and can be used on the Hero 8 Black by attaching it to the Media Mod.
["source=econotimes"]